Full name: Danielle "Danella" Fothy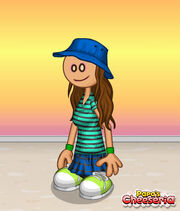 Born: November 25, 1989 (age 31)
A lady with slightly tan skin. Has a cat named Toby. Known for making good burgers for the other girls. She is the Fun House boss.
Style B
She dyed her hair teal and wears a bit more colorful clothing, and changed her eyeshadow to blue and got slightly tanner.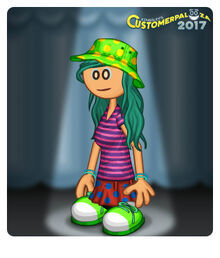 Additional info
Occupation: Unknown
Height: 5'10
Zodiac sign: Sagittarius
Handedness: Right
Belly button: Innie
Favorite foods: Anything nutty or with butterscotch/salted caramel
Ticklish level (1-10): 9.75
Shoe size: 9
Toe color: Gold
Food day she was born on: National Parfait Day
Phone number: (134) 342-5440
Community content is available under
CC-BY-SA
unless otherwise noted.