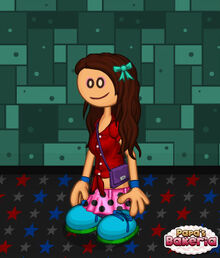 Full name: Carey Smithy
Born: April 15, 1995 (age 25)
Her occupation is currently unknown. Based on the colors she wears, likes being artsy, and likes quite a few different holidays.
Additional info
Occupation: Unknown
Height: 5'9
Zodiac sign: Aries
Favorite colors: Red, pink, purple, and blue
Handedness: Right
Belly button: Innie
Favorite food: Strawberries, cherries, mostly red things
Ticklish level (1-10): 10
Shoe size: 8.5
Toe color: Red
Phone number: (107) 253-8759
Community content is available under
CC-BY-SA
unless otherwise noted.